Browse By Categories

Axles

DIY Kits

Jockey wheel

Springs

Box Trailers

Tandem Trailers

Car Trailers

Lawn Mowing Trailers

Machinery Trailers

Enclosed Trailers

Hydraulic Tipping Trailers

Tradesmen Trailers

Bike Trailers

Custom Trailers

Table Top Trailers

Accessories & Parts

Cages

Hubs and Disc

Drum Brake

Coupling

Towing

Wheels
Car And Box Trailer For Sale In Canberra
Mechid Trailers – the best box trailers for sale in Canberra
Mechid Trailers is a locally-owned and operated business that has been manufacturing trailers around Canberra for years, providing a wide variety of trailers for sale. We pride ourselves on our quality products and customer service. We have become the leading manufacturer of trailers in the region. You can buy our box trailers in Canberra.
We offer box trailers and car trailers for sale in Canberra, among other items. Our trailers are made to the highest standards and are designed to last. We also offer a range of custom options so that you can find the perfect trailer for your needs.
Whether you're looking for standard box trailers for sale or custom-made car trailers for sale, Mechid Trailers is the place to go.
Mechid Trailers wants to make sure that people get what they are looking for from us – the best box trailers for sale in Canberra. We will provide them with a great option in this particular regard. We focus on offering new trailers. We have a large range and we only stock products from reputable manufacturers of box trailers in the region. We also have a wide variety of products in this regard, including:
6×4 box trailers
high-sided trailer
big custom-made trailers
Our high-sided trailers are also rather popular
Why Should You Get Your Next Car Trailer Or Box Trailer From Us?
You've arrived at the perfect location if you're searching to buy the best car trailers for sale or box trailers for sale in Canberra. We provide customers with an extensive choice of new and used trailers. We offer everything you might need, whether a compact trailer to pull behind your vehicle or a huge one to transport your things, including both small and large trailers.
When you buy with us, you can have peace of mind knowing that you are receiving a fantastic product since we take great pleasure in providing only the best car and box trailers for sale in Canberra. All our trailers are offered at prices that are competitive with the market, and this ensures that you will obtain the greatest possible bargain for you.
There are several good reasons why we are a name to be reckoned with when it comes to finding a reliable car trailer for sale in Canberra. Ask us about our comprehensive inventory. We have a huge stock of new trailers that are always ready for inspection and sale. We also make some products that no other service provider like us does in Australia. They are rather easy to handle and store as well. We can also customise trailer cages just as you would like them to be. Our deluxe trailers are better than the normal box trailers because they come with a bigger chassis.
We have been serving Canberra and the rest of the ACT for many years now. You can call us your one-stop-shop for these products. Apart from box trailers we also offer the following types of trailers:
Tradesman Trailers
Galvanized Trailers
High-Side Trailers
Specialist Trailers
Motorcycle Trailers
You can also buy the following high-grade trailer parts from us:
Trailer Lights
Trailer Brakes
Trailer Springs
Wheel Bearings
Trailer Accessories
Boat Winches
Trailer Axles
Thus, as you can see, you would get all that you need from us.
Why Our Trailers Are Superior To The Rest
At Mechid Trailers, we are proud to provide high quality trailers that are designed to meet both your needs and budget including:
1. Quality Construction
When it comes to a box trailer or car trailer for sale, you need to ensure that it is made of high-quality materials and built to last long. All our trailers are constructed using the finest materials available, making them extremely durable and reliable.
In fact, we use advanced welding techniques and protective coatings to make sure your trailer will stand up to the demands of frequent use. Our trailers are designed to withstand the toughest conditions and provide years of reliable service.
2. Wide Range Of Options
Our company offers a wide range of box and car trailers to meet your specific needs. We have a variety of sizes, styles, and capacities, so you can find the perfect trailer for your needs.
Whether you need a small trailer for transporting goods or a larger trailer for transporting a vehicle, we have something for you. Also, we offer customisation options so you can tailor your trailer to your exact specifications.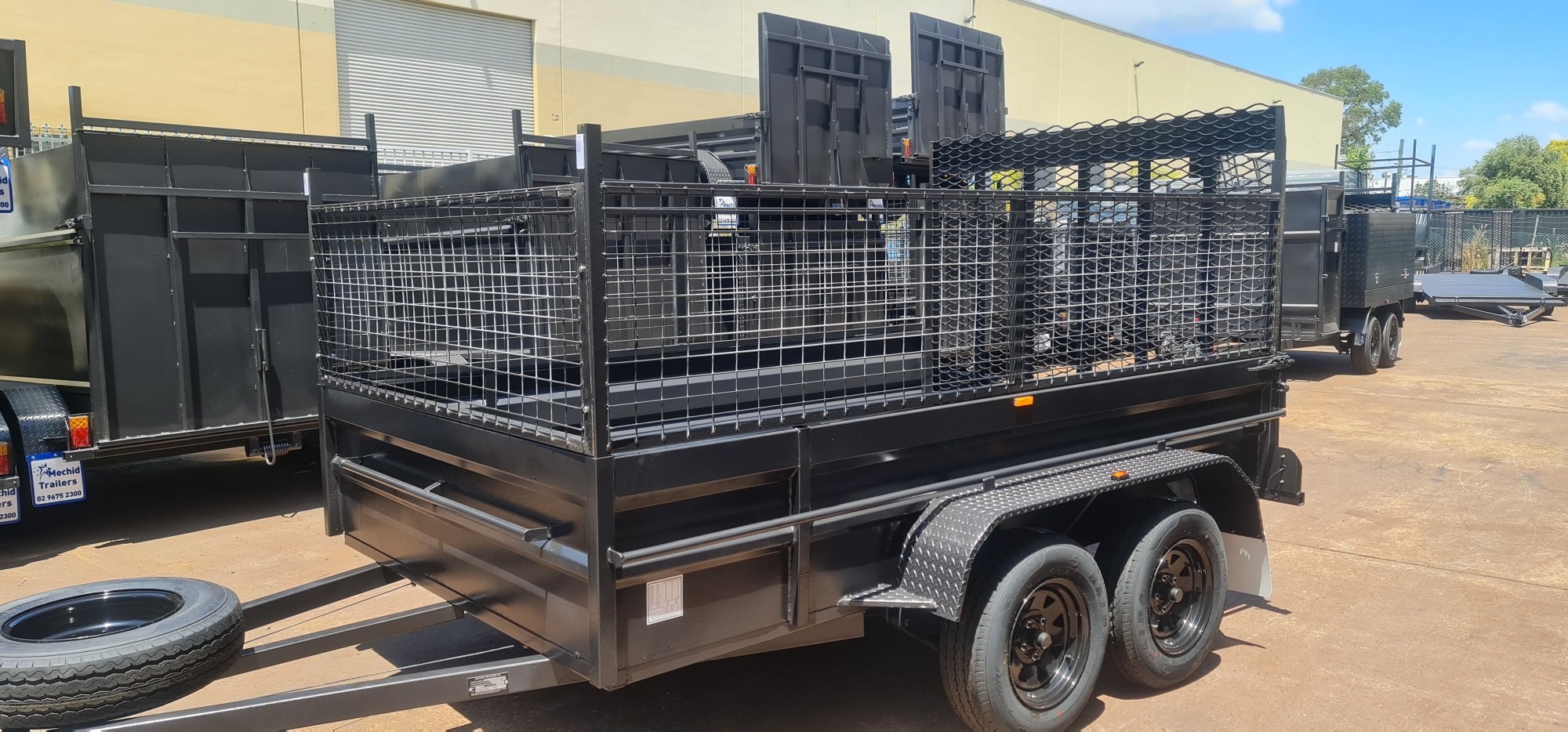 Our3. Affordable Prices
Another reason why you should buy box trailers and car trailers from us is that we offer our trailers at affordable prices. We understand that transporting goods or vehicles can be expensive, so we strive to provide our customers with the best value for their money.
Our prices are competitive, and we also offer financing options to help you purchase the trailer you need.
4. Professional Support
When you buy a trailer from us, you can rest assured that you will receive professional support and guidance. We have experienced staff members who are always available to answer any questions you may have.
We will work with you to make sure you find the perfect trailer for your needs. And our staff can provide you with helpful tips and advice for maintaining and using your trailer.
If you are looking for trailers for sale around the Canberra region, contact Mechid Trailers. We have a wide selection of trailers for sale. Our team is passionate about helping our customers find the perfect trailer for their needs. Call us at 02 9675 2300 or email sales@mechidtrailers.com.au to get in touch with one of our knowledgeable sales representatives.